Company History and Values
Digital Anarchy, the team behind Transcriptive, is a group of spirited creators, designers, software developers, and business and media strategists living on the edge of chaos and thriving in the inspiration of new discovery. We come from every corner of the creative community and are deeply committed to its success. For over 17 years, Digital Anarchy has developed software for broadcasters, video editors, VFX artists and post production professionals, helping them solve day to day problems with smart, practical tools designed specifically for creatives.
The name Digital Anarchy was inspired by the early days of the Internet, as tech pundits coined the phrase in an attempt to understand and harness the seemingly boundless, lawless frontier that was ahead of all us. It was this sense of endless possibility and new-found freedom that inspired Digital Anarchy founder, Jim Tierney, to give back to the creative community in new ways. This spirit became the hallmark of the Company and the driving inspiration to build products that solve real problems affordably. Jim's strong instinct of discovery is driving Digital Anarchy in new directions, creating products based on technologies including Artificial Intelligence and metadata indexing, to solve industry-old problems in new ways.
The new Transcriptive product suite highlights what Digital Anarchy does best: build practical, versatile and intelligent products around awesome technology. Transcription is inherently rooted in video and a task traditionally relegated to video professionals. Today the challenge of transcribing and searching the massive amount of video being created is increasingly taxing the resources of corporate enterprise, government agencies, educators, journalists and traditional broadcast. With the exponential increase in video being produced, the need for tools to get transcripts, either A.I. or human created, and integrate them into video production systems and asset managers has never been greater. Digital Anarchy's deep roots in video production and its history of creative use of technology, places it in a unique position to solve these problems.
Thanks for sharing in our journey! We love to engage with our customers, deliver amazing products, and have a lot of fun on the way!
We work as hard as you do!
Meet our dedicated team of digital anarchists. They are always looking for new, creative ideas, to help you control the chaos!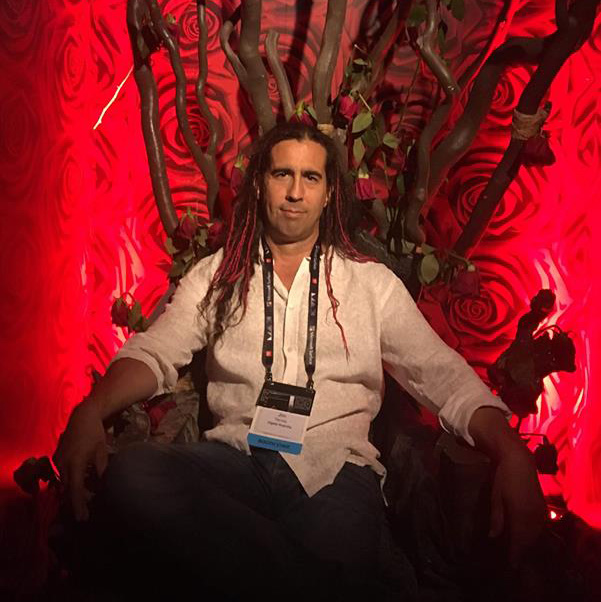 JIM TIERNEY
Chief Executive Anarchist and President
Jim Tierney founded Digital Anarchy in 2001 and has been a pioneer in the development of visual tools for motion graphics and compositing. During the 1990's, Jim worked for software companies like MetaTools, Atomic Power and Cycore. He helped create graphics products like Bryce, Evolution and Final Effects. After working on After Effects plugins for over five years, Jim thought it was finally time to get out there and develop some of his own — so Digital Anarchy was born! Since then he has been dedicated to finding ways of bringing innovative technology to video editors, broadcast designers, visual fx artists, and everyone that wants to make film/TV look better and do it more easily.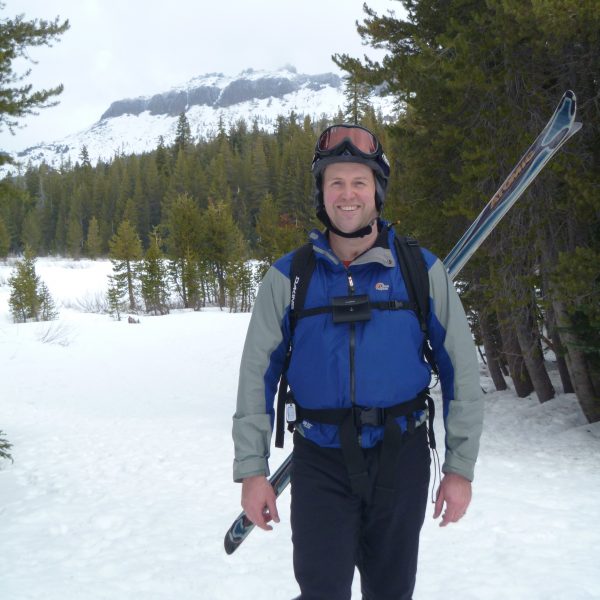 GARRICK MEEKER
Architect of Anarchy
Garrick is our Director of Engineering and has been with Digital Anarchy since its inception in 2001. He has worked as a 2D programmer for companies including Industrial Light and Magic and Pinnacle Systems. Garrick is the programmer of Beauty Box and Flicker Free, among other Digital Anarchy products. In his spare time, Garrick plays the French horn and is an avid skier and mountaineer.
JOE JUNKIN
Heretic of Anarchy
Joe is our Senior Software Engineer, with over 20 years of full stack experience developing Web Applications utilizing Linux and Open Source software. Joe was the creator of the ApartmentSearch.com rental search website and has worked for Berkshire Hathaway's CORT Furniture. He has developed cutting edge media interfaces at FXPAL (owned by Fuji/Xerox) including the Mediawall multi-source and multi-screen media controller. More recently Joe worked at NGXBIO building bioinformatics applications to streamline and simplify the genetic sequencing process. When not building world class systems, Joe enjoys sports, fishing, cycling, and other activities with his family.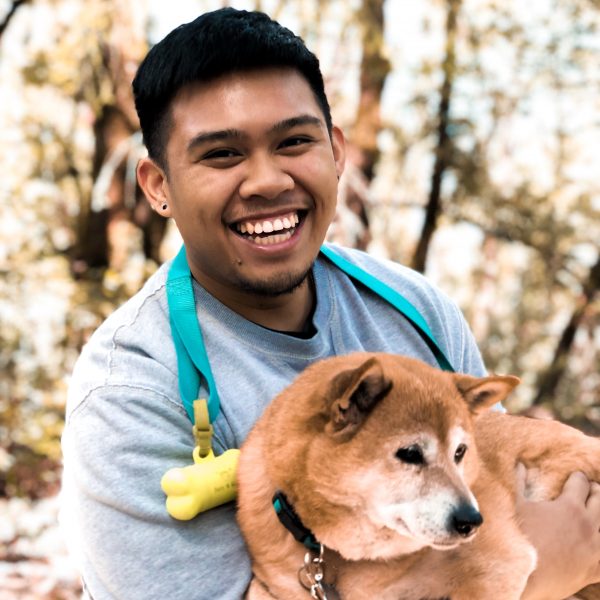 RYAN ENGALING
Chaos Quality Control
Ryan is a video creative adding quality controller of chaos to his bag tricks. His attraction for film and video started from watching films in his living room since a young age, then developed his talents at UC Santa Cruz where he became a bachelor of Film Production. Channeling his desire to support customers in their projects through tech support and QA, Ryan helps to maintain balance in the Digital Anarchy world. Besides video production, he is also love being on the basketball court getting buckets.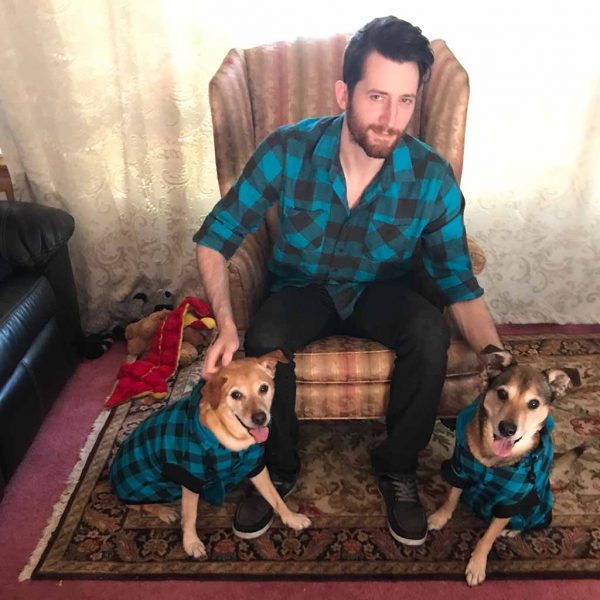 GEORGE BURGE
Chaos Quality Control
George is half of Digital Anarchy's customer support and QA duo. He moved from the east coast to the Bay Area in 2010 to work in the glamorous world of local television. After working in video editing, QA, and motion graphic design at GoPro and WIRED, he landed at DA to break all the software and fix customers' problems. Off the clock, he likes to whip up craft cocktails, watch bad horror movies, and search for lost pets.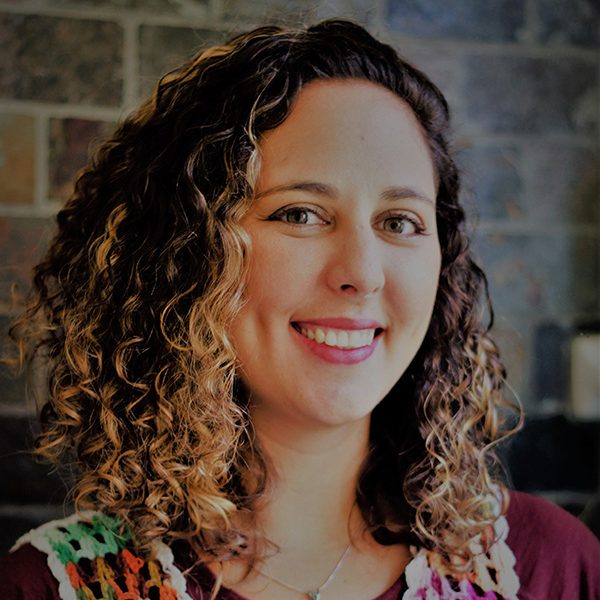 CARLA PRATES
Media & Marketing Maven
Carla spends her days digging into Digital Anarchy's deepest holes to get information from our team and spread the word about the exciting work we are doing. She is a Brazilian journalist who is specialized in Social Media promotion and strategy. After completing a certificate in Film and Video Production at City College of San Francisco, she is now working on her first documentary feature film. Carla is also an assistive technology trainer, teaching people with visual impairments on how to use phones, computers and other fun stuff. The relationship between sighted and non-sighted communities is the theme of her movie. When she is done with all these things, Carla dedicates her free time to her Yoga practice and likes to crochet pretty things for family and friends.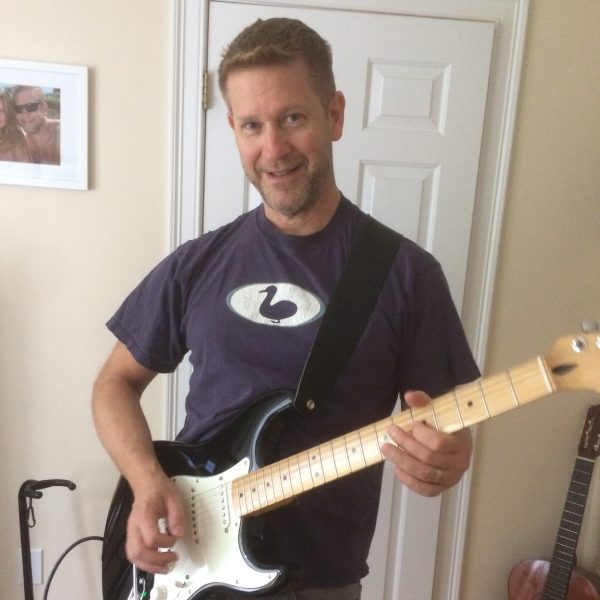 KEVIN BOURKE
Emperor of Etiquette
Kevin works closely with our marketing and business development team to spread our news and be sure we look our best on TV, radio and any other media we are featured on. He is a communications and public relations consultant working in the entertainment media tech and music tech market for over 30 years. Kevin's extensive list of clients includes GoPro, FiLMiC Pro, and BoxCast in addition to leading press for Digital Anarchy. He also loves making connections with other cool people, talented creatives and companies doing amazing things with technology! Kevin is a musician who is only slightly obsessed with the Fender Stratocaster.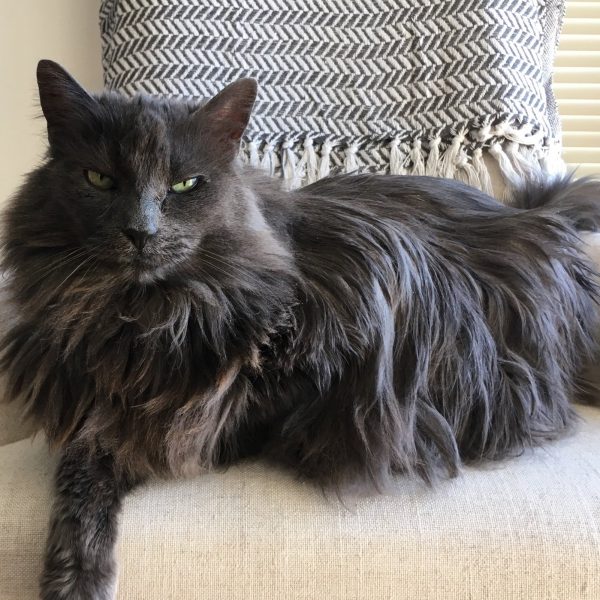 MOLOTOV CUPCAKE
Queen of Cuteness
Our office Queen is a spitfire. Molotov Cupcake fearlessly hunts the printer whenever it makes a noise and goes around to make sure the developers are doing their jobs (mainly petting her). She keeps things light around the office by ensuring the Anarchy cuteness meter is kept at its maximum.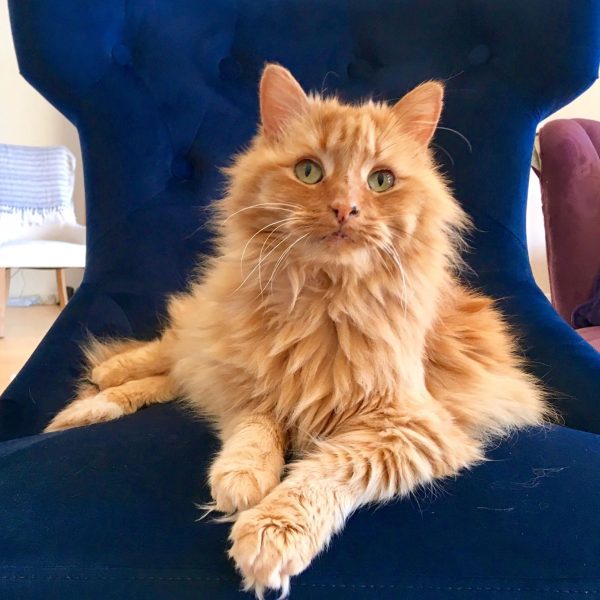 FIERCE PEANUT
VP of Chair Warming
Fierce Peanut is a fierce chaser of sunspots and the occasional laser pointer. She instigates work breaks by jumping on your shoulder and adds to productivity by warming our seats while we are at lunch. Fierce Peanut is very photogenic and has starred in a few Digital Anarchy tutorials.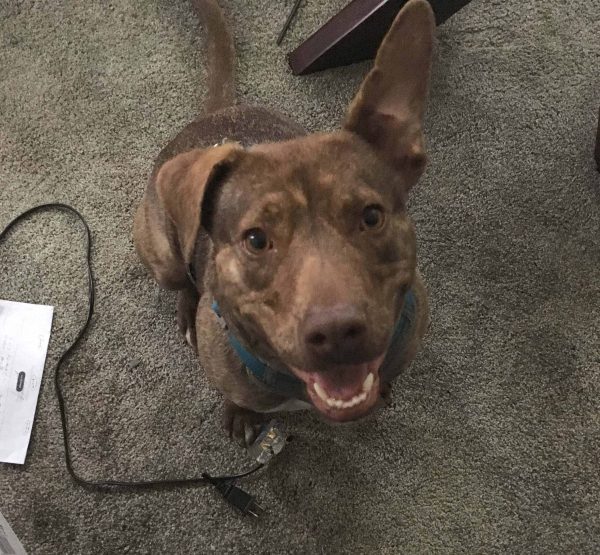 CALLIE LIZARDLICKS
Director of IT Obsolescence
Callie is in charge of identifying cables that no longer work. By chewing on the cables, she's great at letting us know which ones need replacing! And, of course, being an IT Director she has her own Instagram account!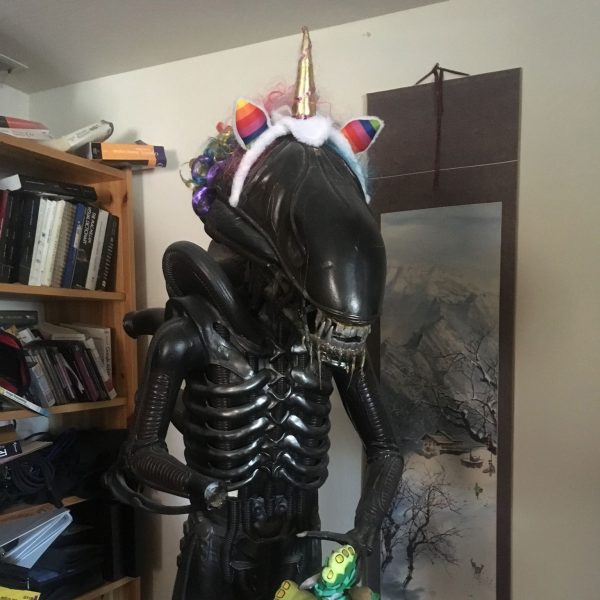 THE ALIEN
Company Mascot
Our mascot is six feet tall and tons of fun. The Alien is a replica prop made of resin. She is not completely true to the original, but close enough to fool us when we are around the office at night.